Things to do
Things to do
There's plenty to do at The Red House, Aldeburgh. Enjoy a homemade sandwich or a slice of cake on the lawn, follow the family garden trail, hear a story from the Archive, visit our shop or explore an exhibition. We look forward to seeing you.
---
Food & Drink
Visitors can enjoy coffee, cake and cream tea from the Tea Hut on the croquet lawn. Customers of the Tea Hut may enjoy the garden free of charge.
Open Thursday to Sunday, 11am to 4pm.


The Garden
The beautiful five-acre garden is full of original planting and lawns that Britten and Pears enjoyed. Take a stroll or enjoy a picnic among the picturesque foliage.
Annual Exhibition: Britten & Women
This exhibition celebrates the powerful role of women in Britten's life – and how they navigated their careers in a man's world.
The Art Collection
Britten and Pears' art collection contains around 1,200 works – often the work of their friends or connections – and including pieces by John Piper, Mary Potter and William Blake.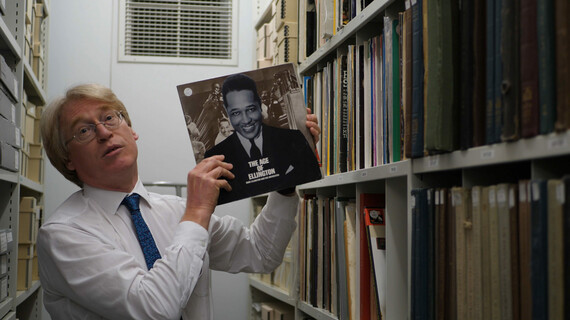 Stories from the Archive
Thursdays to Saturdays
Watch our Archive team give a fascinating 20-minute show and tell about a different object from the Archive. Places are limited so please book your place at reception when you arrive. Free with admission to The Red House. Find out more here.

Audio Guide
Explore the fascinating history of Britten and Pears with our accompanying guide. The handset and headphones are provided.
Film Installation | Britten, Reflections on Composition
Directed and Filmed by Emily Richardson, 2023

Britten, Reflections on Composition is a film by Emily Richardson made with materials from the Britten Pears Archive that considers Britten's artistic process and the profound influences of Britten's local surroundings on his work.

The film can be viewed in The Archive.
For Families
Families can explore The Red House and its garden with a variety of free activities and resources for all ages. Pick up family gallery trails, interactive exhibits, discovery cubes or audio guides to help explore the home of Benjamin Britten and Peter Pears.
Shop
Find a selection of products inspired by Britten, Pears, and their home. Alongside books and music, sit beauty and home fragrance products, a gardening range, and children's toys with a nature theme.
Guided Tours
Wednesdays

Enjoy an intimate view of The Red House on our Wednesday tours. Limited to only 8 people per tour and lasting 90 minutes, you will be guided through Britten and Pears' house, studio and library plus a visit to the Archive where you will get a chance to see the gems of the collection. Book here.
Stay
The Red Studio is a two bedroom holiday let in the grounds of The Red House. It was originally built in 1963 for the artist Mary Potter, a friend of Britten and Pears.
---
The Red House & Garden
March - October

Thursday - Sunday
11am - 5pm
last entry 4pm
Tea Hut

March - October

Thursday - Sunday
11am - 4pm