MOT Programme
Residential courses that provide rejuvenation, inspiration and support for musicians.
Britten Pears Arts delivers a programme of short residential courses for musicians. Called MOTs, these provide rejuvenation, inspiration and support for musicians working in a variety of settings. Our MOTs are retreats that give busy professional musicians the time, space and resources to gain perspective on their career, re-inspire their artistic instincts and address any technical, physical or psychological challenges they may be facing.

I feel like a new person, lighter, energised, nourished in every way and clear of mind and heart. I have come away with a sense of purpose and new direction. Especially during the extraordinary and uncertain times that developed during the time we were together at Snape, cocooned in warmth and loving care, I feel like the MOT has given me strength and resilience for the challenges ahead. I know I absolutely could not have come so far without this opportunity and I am deeply grateful.
---
MOT For Musicians in Working in Challenging Settings
I have been reflecting on my practice a lot lately and feeling very burnt out and unsatisfied by my current workload. I knew something had to change but really needed some space to explore and start making some plans for the next phase of my work.

Britten Pears Arts was delighted to once again offer our MOT for Musicians Working in Challenging Settings, which took place at Snape Maltings on 1 – 6 March (lunchtime to lunchtime). This immersive residential workshop, offered rejuvenation, inspiration and support for experienced music leaders working in challenging settings. There was no fee to take part and we covered any UK travel costs. Accommodation and meals were also be provided.
Facilitated by musician / coach Katherine Zeserson, this energising retreat was made up of reflective sessions, creative workshops and other interactive activities designed to help musicians take stock of their working lives, build resilience and envision the future. Participants were experienced music leaders working with people who are living in challenging circumstances. Contexts of work might include care homes, prisons, hospitals, hospices or other relevant community settings.
"[It's a] 'before and after' moment in my working life. Having the time to give such deep thought to my practise and how it sits in my creative world, is something that I feel has shifted something deeply. Sharing struggles, strategies and resources with other people who have such a combined wealth of experience, under expert guidance has refreshed my outlook and opened up possibilities for needed change."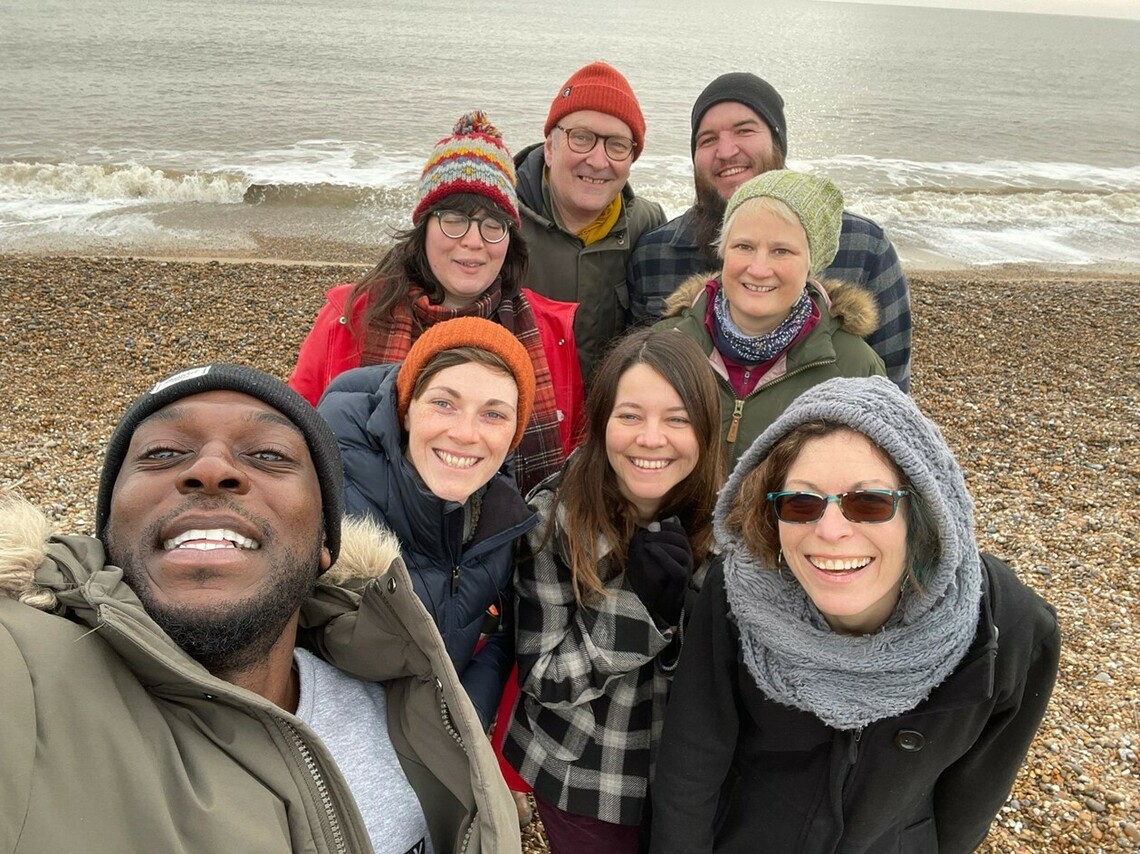 "I cannot believe a course which is this nurturing and transformative exists and wish that more people were able to access it. It is a gift to musicians who nurture others and I hope it can continue to reach as many people as possible. I love the idea of all previous cohorts coming together to consolidate all we have been lucky enough to experience."
We are grateful for the support of the Paul Hamlyn Foundation and The Vernon Ellis Foundation for this programme.
---