An immersive experience exploring stories of people who have experienced significant voice change or loss, through music, words, video, and sounds.
The Sound Voice Project, which premiered at Festival of New 2021, is an immersive experience made to explore the stories of people who have experienced significant voice change or loss. In 2022 it won the Fedora Digital Prize.

Video designer Luke Halls and sound designer David Sheppard collaborated with composer Hannah Conway and writer Hazel Gould to create a surround-sound, audiovisual setting of three films: Tanja, Paul, and I Left My Voice Behind.
The Fedora Platform showcases excellence in the field of opera and ballet. It provides visibility and funding to innovative co-productions created by emerging artists that are still in the making.

---
Festival of New – Residency Film
---
Festival of New – Full Performance
Sound Voice is a visionary collaborative project from composer Hannah Conway, bringing together those with lived experience of voice loss with musicians including Alice Zawadzki, Marcus Farnsworth and Rakhi Singh, as well as guests from the academic, healthcare, biomedical, technology sectors.
The personal tragedy of losing my father who lost his ability to speak as a result of brain cancer, made me reflect on the importance of voice. I was struck that despite 20 years of experience of composing for the voice and working with internationally renowned opera houses, I'd taken for granted the intrinsic value of the human voice, so I set out to make a series of operatic work on voice and identity.

Hannah Conway, Composer and Artistic Director, Sound Voice
Words | Hazel Gould
Music | Hannah Conway
Baritone | Marcus Farnworth
Soprano | Gweneth-Ann Rand
Vocalist | Alice Zawadzki
Violin | Sara Wolstenholme
Cello | Nick Trygstad
Piano/Compere | Hannah Conway
Piano | Libby Burgess
Counter Tenor | Hugh Cutting
Performer | Tanja Bage
Performer | Sara Bowden-Evans
Sound Design | David Sheppard
With guest collaborators from the academic, healthcare, biomedical, technology sectors and those with lived experience of voice loss.
---
Song specialist and chamber musician Libby Burgess is well-known in the UK's major halls and festivals. She is Artistic Director of New Paths Music and co-directs the Beverley Chamber Music Festival with Martin Roscoe. Libby is highly regarded as vocal coach, speaker and writer. She is currently performing Bach's complete '48' in all 48 English counties, raising money for musical charities.
Originally from Minneapolis, Nicholas Trygstad came to study at the Royal Northern College of Music with Hannah Roberts and Ralph Kirshbaum. Nick is Principal Cellist of the Hallé Orchestra, teaches at the Royal Northern College of Music and frequently plays with Manchester Collective.
Alice Zawadzki is a genre-fluid singer, violinist, and composer. She has released two critically acclaimed albums, China Lane, and Within You Is A World Of Spring, and was described by The Guardian as "a genuine original". As a soloist she has sung with orchestras and ensembles worldwide. She trained as a violinist at the RNCM, and in jazz voice and composition at the RAM.
Gweneth Ann Rand studied at the University of Exeter, Goldsmith's College and the GSMD. She is a former Vilar Young Artist at the Royal Opera House and represented England at Cardiff Singer of the World. She is an acclaimed performer of the works of Messiaen, in particular his Harawi song cycle.
Marcus Farnsworth was awarded first prize in the 2009 Wigmore Hall/Kohn Foundation International Song Competition and has appeared in recital at the Concertgebouw, Amsterdam, La Monnaie, Brussels with Julius Drake; on a UK tour of Schubert Winterreise with James Baillieu; for Leeds Lieder with Graham Johnson and at Opéra de Lille with Simon Lepper. He has appeared many times at Wigmore Hall with Malcolm Martineau, Julius Drake and Graham Johnson, the Myrthen Ensemble and Joseph Middleton and with the Carducci Quartet.
Hazel is a writer and workshop leader specialising in the creation of new opera. She has worked with thousands of diverse participants to explore, experience and create opera. She has twice won the RPS award for Learning and Participation: We are Shadows (Spitalfields Festival - 2011) and Seven Seeds (Royal Albert Hall - 2015).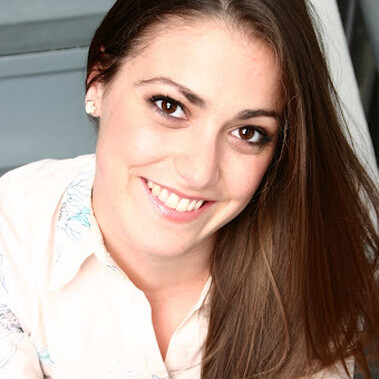 Sound Voice artistic director/composer Hannah created Sound Voice in 2019. Internationally recognised for her work with opera houses and orchestras as composer, presenter and artistic director, she has directed projects in 18 different countries. At the heart of everything is intense collaboration with diverse communities. Her work ranges from chamber operas in 12 languages, two operas for 2000 singers both premiered at the Royal Albert Hall, gigs in the slums of Mumbai, a promenade opera for the ENO/V&A and performance projects with the Chamber Orchestra of Europe, Opéra de Dijon, Royal Concertgebouw Orchestra, Luxembourg Philharmonie, L'Orchéstre de Paris, Swedish and Danish Royal Operas, Het Muziek Theater and Melbourne Symphony Orchestra. She also guest broadcasts for the BBC Radio 3, moderates for the EU commission and is Artistic Director of Streetwise Opera.
Hugh Cutting is a British countertenor based in London, currently in his second year of the Master of Performance course at the Royal College of Music where he is a Leverhulme Arts Scholar.
Upcoming projects include the role of Arsace in Handel's Partenope as part of Les Arts Florissants 'Le Jardin des voix' 2021.